"Our countries and peoples share goals of advancing peace, security and stability"
H.E. Mr Chandrikapersad Santokhi, President of the Republic of Suriname ...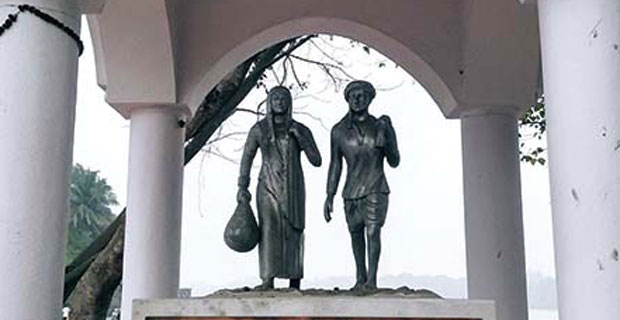 Mai Baap statue in Paramaribo
You recently hosted U.S. Secretary of State H.E. Michael Pompeo in Suriname. Could you elaborate on the strategic importance of this meeting for both nations, especially at a time when geo-political equations are shifting fast across the globe?
Suriname's foreign policy traditionally has been one of maintaining good relations with all countries, in particular with our neighbours and others in our own hemisphere. The visit of H.E. Michael Pompeo is a confirmation of that policy that is based on mutual respect, shared interests and the fostering of peace and prosperity for our region and the world. In that regard we also reconfirmed the good relations with our neighbours, Guyana, French-Guyana and Brazil. We also normalized our relationship with The Netherlands. We will continue to maintain good and mutual beneficial relationships with all other countries, including those that have diaspora ties with Suriname, like India, Indonesia, and China.