"Children of India"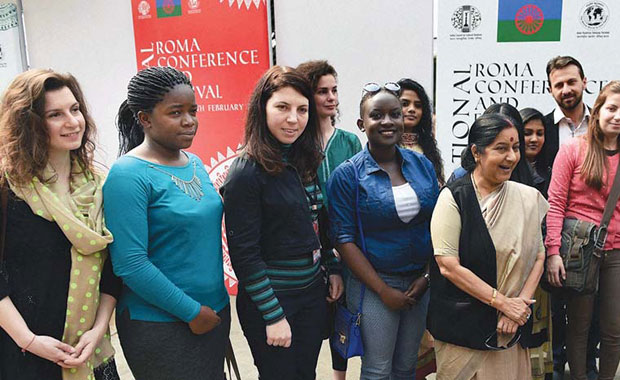 Said to be descendants of nomadic groups in northwest India like Dom, Banjara, Gujjar, Sansi, Sikligar, Dhangar and others, Romas are known as "Zigeuner" in Germany,"Tsyiganes/Manus" in France, "Tatara" in Sweden, "Gitano" in Spain, "Tshingan" in Turkey and Greece, "Tsigan" in Russia, Bulgaria and Romania and "Gypsies" in Britain.
A resolution adopted at the conclusion of the conference called for people-to-people contacts between Indians and Romani people to be encouraged. "The cultural recognition of Romani people is of utmost importance for strengthening bonds with Roma," it stated. It also said that there was a need to set up a cell in the External Affairs Ministry to study and research the origin of Roma people and examine what status India can accord them.
It said their language to be researched to find its roots and heritage in India and Indian students be taught the history of the Roma people and their migration. The 11-point resolution also called for the Romani language to be taught in Indian schools and universities as a recognised foreign language and the preparation of a Romani-Hindi dictionary. "An international cultural festival of Roma should be held in India every two years on the pattern of the Pravasi Bharatiya Divas," it said, and also sought a Roma research centre be set up in India.