Golden Touch
The rise of Muppa Venkaiah Chowdary, Chairman of Muppa Group
The company follows a strict financial discipline, maintains strict escrow accounting mechanism for every project. The company has earned a very good ranking and enjoys support of banks like SBI, BOI, HDFC, Axis and others. The company has a strong brand recall in Hyderabad because of its product design, timely delivery and post-sale service.
In the last three years , the company has completed and delivered two projects before time and getting ready to make a Hat-Trick by delivering the third project before time in January 2017. No wonder, today it is being recognized as one of the best emerging Real Estate Companies of Hyderabad known for its reliability, commitment, and trustworthiness.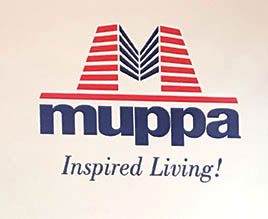 As Chairman and Director, Mr Chowdary guides the company and Dr Vishnu Vardhan Muppa, M.D. is the driving force behind Muppa Projects and Vishnu Ventures. He believes in delivering the best and believes in offering "great value for money" projects to the customers. Besides taking care of land procurement & business development, Dr. Vishnu developed a flair for sales and marketing operations. He endeavors to run the business professionally with project offerings in best location at best prices.
The C.E.O. Mr GSV Rao is an Engineer with PGDM from AIMA, has a successful track record of building and coaching teams to achieve and excel. He started his career as Management Trainee with SAIL in 1980 and worked in senior positions with eminent organizations of national and international repute .He has the credit of executing several large scale housing, infrastructural and industrial projects across India.