Golden Touch
The rise of Muppa Venkaiah Chowdary, Chairman of Muppa Group
The G.M (Projects), Mr K Rajashekar, is a technocrat by qualification and has worked in senior positions with L & T, GG Properties and Maytas Infra. He is well versed with project monitoring, quality control systems, latest technology, and latest construction methodology and is an expert on materials and material sourcing.
Backed by potential Land bank holding in Growth corridors of Hyderabad, the company has a strong portfolio of projects across luxury and mid-size segment. The company has recently launched a premium gated community high-rise project at Narsingi near Gachibowli of Hyderabad. The company is launching another Gated Community Premium Villa Project of 300 Villas in 36 Acres of land in the ITIR zone near Financial District of Hyderabad.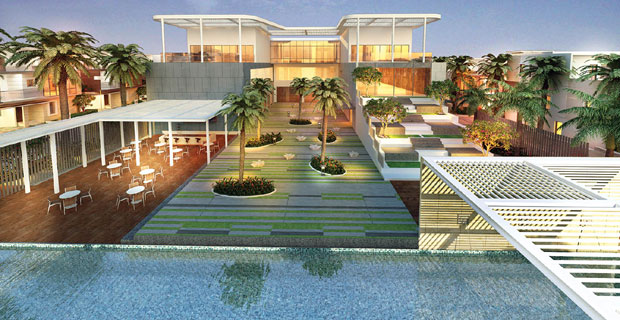 Muppas Club House
Muppa's Indraprastha is a premium luxury Life Style community with 300 exquisitely designed 4 BHK Villas in the best and the most virgin part of the sprawling 36 acres of land that has been reserved for the unique facilities that integrate seamlessly with the natural environment.
Indraprastha, created exclusively for the discerning few to recreate this magic. Most of the cherished moments enjoyed by the Gods and Goddesses were fashioned in their promenades and courting in enchanted gardens, surrounded by flora, tranquil lakes and the chirping of birds.