SAHIL'S JOURNEY WITH AIDS
There was a time in the 1990s when the words AIDS, new to India, made most people gulp in horror. Sahil, affected by this deadly ...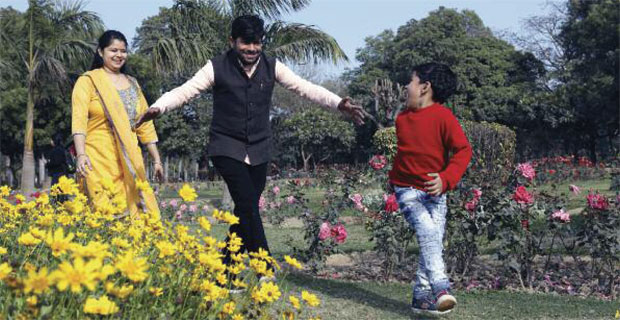 Sahil, Henna and their 3-year-old son form a happy family
When Sahil was 11-years-old he was hit by a car near his village Ram Nagar Bhundsi in Bihar's Darbhanga. In dire pain and with severe bodily injuries, Sahil was rushed to Patna, the capital city of Bihar. After a few days in hospital in Patna he was moved to another one in the more modern metropolis of Mumbai on India's western coast. He had to be given blood, and soon after his condition began to deteriorate. He had recurring fever that refused to subside. He could hardly digest what he ate. No amount of medication was good enough. Three years passed by, and Sahil had become extremely weak.