SWAMI RAMA: MASTER OF CREMATION, TRANSFORMATION, RENUNCIATION
Sadhana Mandir Trust is the ashram established by Gurudev ...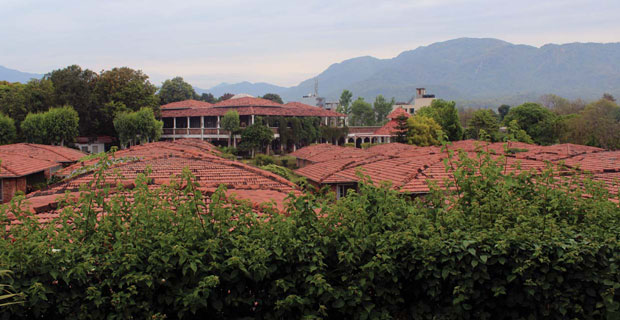 SWAMI RAMA SADHAKA GRAMA
Swami Rama Sadhaka Grama (SRSG) is recognized as a premier Yoga Meditation facility providing authentic teachings of the ancient texts and scriptures along with the commentaries from current leading teachers. Several thousand people come to the ashram from over 30 countries each year, for different durations of study, spiritual practices and periods of guided mauna (silence). A program of yoga study and practices are individually tailored according to the level of the student and the duration of stay. Persons from all different faiths are imparted meditation teaching to harmonize with their belief systems. Yoga is taught in the context of a personal and unitary spiritual experience where students can reach new depths of understanding. For more than 20 years, AHYMSIN, our global society of Himalayan Yoga Meditation groups large and small, have imparted the knowledge within the tradition of the Himalayan Masters as taught by Swami Rama. Om Tat Sat, May all aspire for Truth.