"Was honoured when invited to PM Modi's swearing-in ceremony in 2019"
Drs Rajindre (Ryan) Tewari speaks to India Empire Magazine on his connection with India, the land from where his forefathers emigrated to Dutch Guiana (modern-day Suriname) where he was born and his settling down in Holland. His business connections with India have strengthened over the years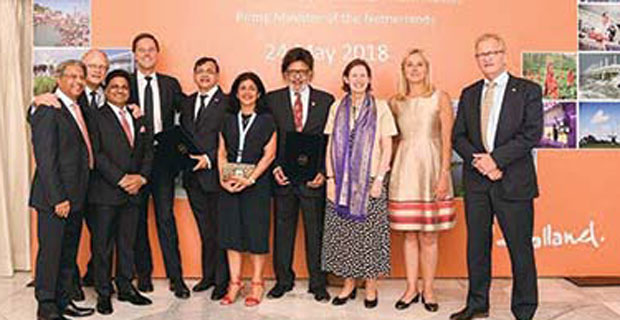 Have you been able to trace your ancestry back to India?
That was not necessary as my maternal grandparents were traveling back and forth to their relatives in Uttar Pradesh and did even travel with them to pilgrimage destinations like Badrinath and Kedarnath. We lost touch with the paternal side because there was no interest in pursuing the details after all those years. Though many of my family members are frequently visiting relatives in India, I did not have enough time yet to visit all of them due to my tight travel schedule for our investment work. Before COVID-19 I was in India almost every two months but I hope to spend more time visiting my relatives in UP.
There was a PBD held at the Hague some years ago. What needs to be done to keep that momentum of diaspora engagement going?
The PBD has had an enormous leverage for the various Diasporic organisations in the Netherlands itself as the NRIs side that was living on its own suddenly were taking part in teams with PIOs. Today we notice many Diaspora organizations initiated by the NRIs that have PIOs in their midst. On the other hand, it has also exposed many PIOs serving on high levels in Dutch society to get more exposed to the traditional migrants from India and establish contacts. This is completely different from the latest generation professional workers from India, who automatically were able to integrate with their young PIO counterparts because of their professional backgrounds and similar interests not based on Indian state of origin only. So finally based on these new inter-linkages the access to India has become bigger for all segments of the Indian Diaspora in Holland and I even saw that in my trade missions to India, where many PIOs and NRI-related professionals were active.