"Was honoured when invited to PM Modi's swearing-in ceremony in 2019"
Drs Rajindre (Ryan) Tewari speaks to India Empire Magazine on his connection with India, the land from where his forefathers emigrated to Dutch Guiana (modern-day Suriname) where he was born and his settling down in Holland. His business connections with India have strengthened over the years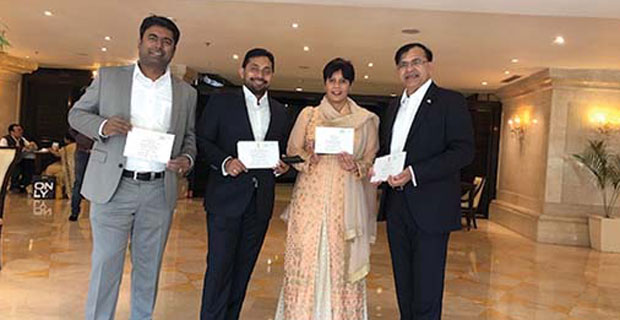 I still believe that not only Diaspora associations need to spread awareness about our relationship with India but also get support in terms of policies from the Indian Government that openly invites diasporic businesses and professionals to engage. We have seen this mutual engagement in other successful diaspora engagements such as with the Chinese, Israeli or Turkish Diaspora. You can imagine that I was extremely honoured and proud that I was invited to attend the inaugural ceremony of Prime Minister Narendra Modi in Delhi at Rashtrapati Bhavan in May 2019.
What is your message to the business community and political leadership in India?
Please do not forget to engage with us as we are your additional leverage to enhance business and cultural ties between our countries. We are proud Dutch citizens and excelling in our own home countries, but also proud to be Indian by origin!