IMPRESSIONS OF AN NRI
Dr Harvinder Sahota, world renowned cardiologist from Laguna Beach, California, shares his impression with Editor and Publisher Sayantan Chakravarty ...
On December 12 we went to GurudwaraNanaksar near Ludhiana, the other main town in Punjab. On December 13 we were off to Ferozepur, a border town with Pakistan, where I was born. I was able to see the very house where I was born. Also I visited the Government High School that I'd attended between grades five and eight here. The principal and teachers were very happy to see us. We used to live at the railway bungalow on 3, Burton Road in the Ferozepur Cantonment, not too far from the school.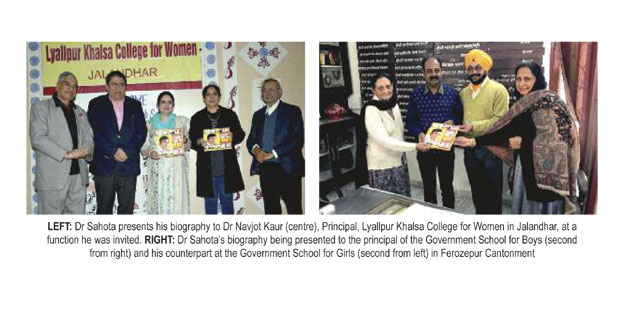 On December 14, the day before starting our return journey, I visited my ancestral home in Garhdiwala. Without the help of one Faqir Singh I'd probably not found it. I was amazed at the progress Garhdiwala had made. The same day we went to the Khalsa College for Women in Jalandhar where the principal DrNavjotKaur and teachers showed us around. The high point was the Punjab Heritage Place. It showcased Punjabi culture and life down the ages. It was indeed very informative and educative.