LAND OF OPPORTUNITIES
While Slovakia will never excel for its size ...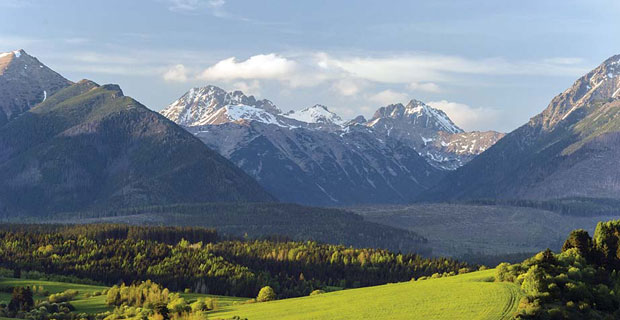 On our territory you can find 1,110 caves, chasms and other karst formations, as well as many thermal and mineral springs. There are more than 1650 of them, including the unique Herlany Geyser, which has been shooting jets of water to heights of up to 20 meters every 32-36 hours for over 140 years. You would have to travel to Iceland to see a similar geyser. One of the largest ice caves in Europe is Dobšinská Ice Cave. Of the total length of 1,483 m, only 475 m of cave are now available for the public. Domica Cave is the most known and longest cave of the Slovak Karst National Park. Except for important geomorphological features, it is interesting by precious archaeological findings, occurrence of flowstone shields and drums, as well as numerous bat species presence. The cave belongs in the world heritage site "The Caves of Slovak and Aggtelek Karst".
Another noteworthy fact is that Slovakia has 220 castles and castle ruins and 425 manor houses. The whole world knows the story of the bloodthirsty Lady of Cachtice Elizabeth Bathory, but more humble buildings also have their secret. The largest Slovakian castle (41,000 m²) Spiš Castle, dominant of the Spiš region, is listed in the UNESCO World Heritage List. Works on the castle began at the beginning of the 12th century. In the 13th century the castle featured acropolis protecting the stone fortification designed to defend the castle against the Tatar invasion of 1241. One of the oldest castles in Slovakia was built in the 9th century is located in capital city of Slovakia. Specific samples of sacred architecture in Slovakia are the wooden churches. They serve as examples of folk architecture and the mixing of two distinct cultures – Byzantine and Latin. Their folk builders expressed the perfect harmony of the human soul with nature and the effort to disengage from earthly worries. Among the oldest are the Gothic wooden churches (for example Hervartov, Tvrdošín).