LAND OF OPPORTUNITIES
While Slovakia will never excel for its size ...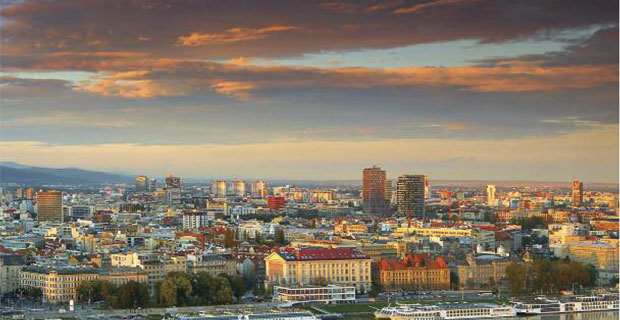 The traditional basic components of the Slovak cuisine have always been and still are milk, potatoes and cabbage. Tasty meals typical for Slovak cuisine such as cabbage dumplings can be prepared by combining these ingredients. The Slovak national meal is bryndzovéhalušky, which means for the Slovaks the same as sushi for the Japanese or pizza for the Italians. In low lying areas, you can taste more spicy food, cabbage specialities, goose, lokše (local fried flatbread which looks like a chapati) or trdelník (sweet pastry cylinders).
Although Slovakia has only around 5.5 million inhabitants, it gave birth to many great athletes still celebrated in the world of sport today. We get gold medal from the World championship of ice hockey. Slovak are still fond of the names like Stan Mikita, Peter Štastný, Peter Bondra, Miroslav Šatan, Zdeno Chara, Marian Hossa. Slovakia has also great footballers like Martin Škrtel, Marek Hamšik, Milan Škriniar. As individual sports, history will remember athletes like Ondrej Nepela- figureice skating, Olympic winner from Sapporo 1972, 3x world champion), Anton Takác- tracking cycling—1976 Olympic winner, 3x world champion), Jozef Pribilinec – 20km race walking, Miloslav Mecír—former professional tennis player and Olympic Winner—1988), Michal Martikán—water slalom, Olympic Winner 1996, 2008. Nowadays Slovakian can boast with the cycling phenomenon called Peter Sagan, the triple world champion in road cycling. Petra Vlhová and Anastasia Kuzminova—biathlon Olympic winner from Vancouver 2010, Sochi 2014 and Pyeong Chang 2018, are dominating alpine disciplines.