"We aim to strengthen and deepen the rural economy"
NCDC is a leading development financing ...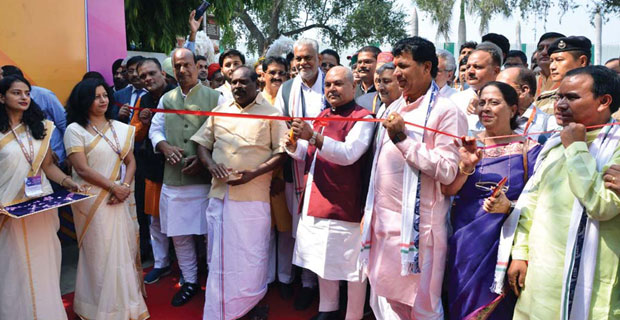 convergence of Central and State Sponsored Scheme. SAHAKAR 22 includes:
a) FOCUS 222- Converge NCDC assistance for Cooperatives in 222 districts including 117 Aspirational districts identified by NITI Aayog
b) PACS HUB- Transform PACS and other Coops as APNA KISAN Resource Centers
c) AENEC- ACT East and North East Cooperatives
d) CEMtC- Centres of Excellence to Market through Cooperatives
e) SAHAKAR PRAGYA: Laxmanrao Inamdar National Academy for Cooperative Research & Development as Capacity Development base for SAHAKAR 22
Under Sahakar-22, mega projects like Cooperatives as Modern Banking Units, Custom Hiring Centres, Integrated Livestock Projects and Integrated Fisheries Project have been sanctioned in the States of Telangana, East and North Eastern States. In Uttarakhand, NCDC had sanctioned an Integrated Cooperative Development Project to the tune of Rs. 3,340.00 crore which was launched by Hon'ble Prime Minister in February, 2019. Other State Governments have now evinced interest to replicate the project in their states.