"We aim to strengthen and deepen the rural economy"
NCDC is a leading development financing ...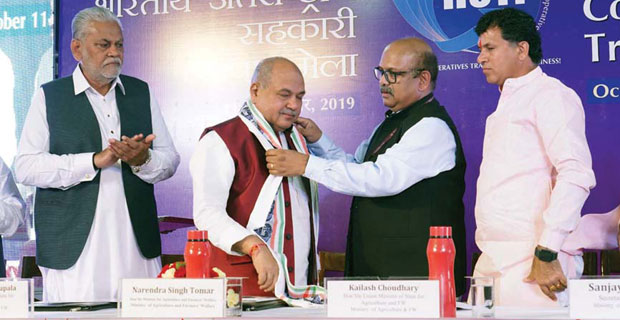 NCDC operates on a business development model for margin money/ working capital and infrastructure term loan and investment loans. There are two schemes, i.e. one NCDC scheme in which NCDC works in collaboration with different ministries such as Ministry of Rural development, Textile, Food etc. The second scheme is the Central Sector Integrated Scheme for Agriculture Cooperatives which the Department of Agriculture, Cooperation & Farmers (DAC&FW) operates through NCDC.
The funding channels are through the State Government or directly to the cooperatives. There is no minimum and maximum limit for financial assistance.
Beginning with a meagre disbursement of Rs. 2.36 crore in 1963, the year of its formation, NCDC disbursed Rs. 27,699 crore in 2019-20 and the cumulative release as on 31.03.2020 stood at Rs. 152590 crore most of which has taken place in the last six years accounting for 70% of total disbursements.
NCDC borrows from the market and does not get any grant/aid or budgetary support from the Government of India. It has maintained a NET ZERO NPA with a recovery percentage over 98% since 1963.NCDC has a pan-India presence with 18 regional offices. It is an ISO 9001:2015 certified organization. NCDC has set up the Laxmanrao Inamdar National Academy of Cooperative Research and Development at Gurugram and six regional training centres situated in various parts of India.