Surge in Yoga Culture in America
For the last several years, yoga and meditation are becoming more acceptable in America...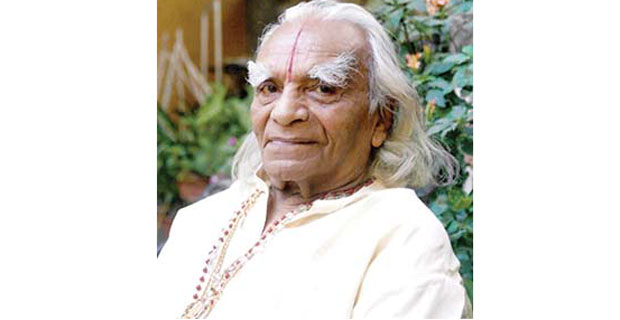 B.K.S. Iyengar
B.K.S. Iyengar, considered one of the foremost yoga teachers in the world, was the founder of "Iyengar Yoga". He learnt yoga from Sri Tirumalai Krishnamacharya, the same teacher who taught Indra Devi. In 1954, Yehudi Menuhin invited Iyengar to Switzerland. From then on, Iyengar visited the west regularly to teach his system of yoga. He made his first visit to the United States in 1956 and gave several lecture-demonstrations. He published his first book, Light on Yoga, which became known as "the bible of yoga" and has been the source book for yoga students. He was the author of many books on yoga practice and was often referred to as "the father of modern yoga". Iyengar started hundreds of yoga centers, teaching Iyengar yoga which focuses on the correct alignment of the body within each yoga pose, making use of straps, wooden blocks, and other objects as aids in achieving the correct postures. He was awarded the Padma Shri in 1991, the Padma Bhushan in 2002 and the Padma Vibhushan in 2014.