"My relationship with Gurudev is intense and intimate"
Groomed directly by Swami Rama, one of the greatest sages of the Himalayas, Dr Vijay Dhasmana, the Vice Chancellor of the SRHU, oversees daily activities at what is the largest medical campus in the state of Uttarakhand. He speaks to India Empire magazine's Editor and Publisher Sayantan Chakravarty in an interview from Dehradun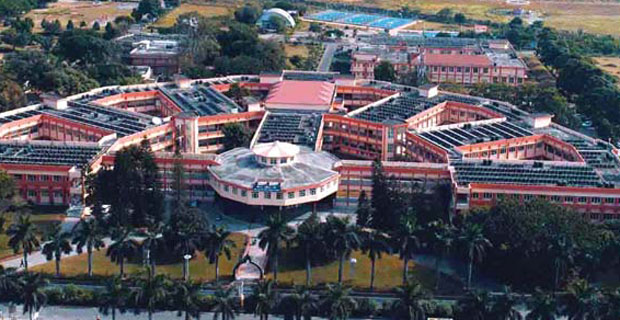 PANORAMIC VIEW OF SWAMI RAMA HIMALAYAN UNIVERSITY
Gurudev started lecture series in the USA and Canada, and authored more than 45 books on Yoga Sciences and Philosophy. 10 million copies of "Living with the Himalayan Masters", authored by Swamiji on his own life journey got sold within a few years.
The proceeds collected from his lectures and the sale of his books were utilized in India to establish Gurudev's brain child, the Himalayan Institute Hospital Trust, along with the help of his disciples worldwide. Towards the end of his life Gurudev bequeathed all his movable and immovable properties to the Himalayan Institute Hospital Trust. I would like say that HIHT is the result of Gurudev's entire life's tapasya.
In your own words, students at SRHU can expect a life of self-discovery, challenge and superior value-system. Can you kindly elaborate on this?
My personal observation is that the education being imparted in our country and most parts of the world at various schools, colleges or universities is not holistic and does not focus on the overall development of the young minds. The use of technology and the internet has been instrumental in providing ease of access to information through various media, but somewhere our students are drifting away from Indian ethos and culture.