An Important Symbol of Strategic Partnership
As India grows to become one of the global economic players ...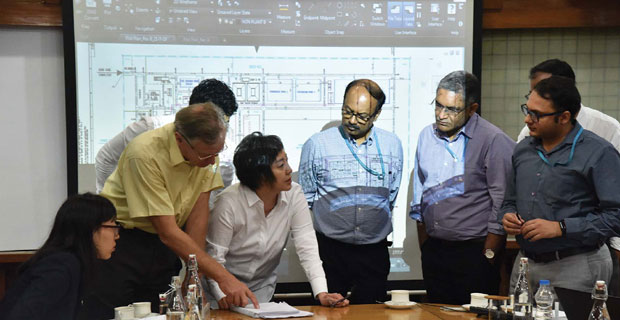 Initial discussions between experts of Mongol Refinery and EIL
Mongolia does not have any experience in oil refinery business, which has created numerous challenges, nevertheless, the company through hard work and support from the Government has today become a large team of professionals, all set to develop the new industrial sector so crucial for Mongolia, which is totally dependent on import of oil and oil products.
The knowledge and experience of India, a country that is rapidly developing sophisticated oil and natural gas technology and is becoming an influential global player in the oil industry, are critically significant for Mongolia, taken maiden steps in this area. The Government of India jointly with the Embassy of India in Mongolia and Engineers India Limitedorganised the first in Mongolia oil downstream exhibition and a forum "Indo-Mongolia Oil and Natural Gas Expo" in May 2019.More than 30 major Indian companies, such as Tatagroup, Afcons Limited, ISGEC Industry, Engineers India Limited, Emerson, Tecnimont, Tema India Ltd, CMI Limited, Forbes Marshal, EHT, Thermax, JNK India Pvt, Precision Equipment, GR Engineering, Balmer Lawrie, Enginemates, Tubacex Group, Ratnamani, Lonestar Industries, Cori Engineers, Insaplex, VP Engineers, DEE Piping Systems, and Oswal Industriestook part in the exhibition.