An Important Symbol of Strategic Partnership
As India grows to become one of the global economic players ...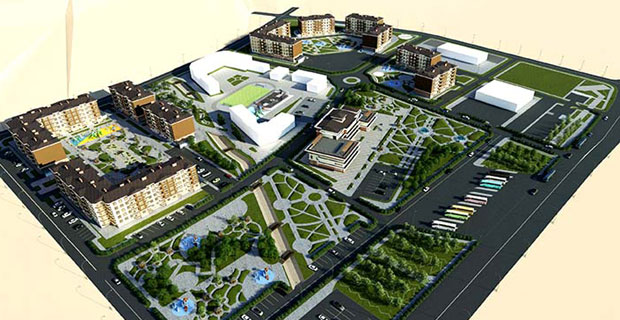 Infrastructure
A 17.5 kilometer road for heavy-duty trucks,
27 kilometer long branch railway line,
19 kilometer high power transmission line and sub-station,
Factory plant levelling.
Refinery township
The refinery township is being built with an eye on providing safe and comfortable environment for the hundreds and thousands of future Mongolian and foreign engineers, technicians and workers of the plant. The work is progressing successfully. The township would have the following facilities:
550 family apartment houses,
Office-cum-service centre,
Education complex of school, kindergarten, library and training centre,
Site improvement and greening.
—Article and photos courtesy of Mongol Refinery State-Owned LLC