An Important Symbol of Strategic Partnership
As India grows to become one of the global economic players ...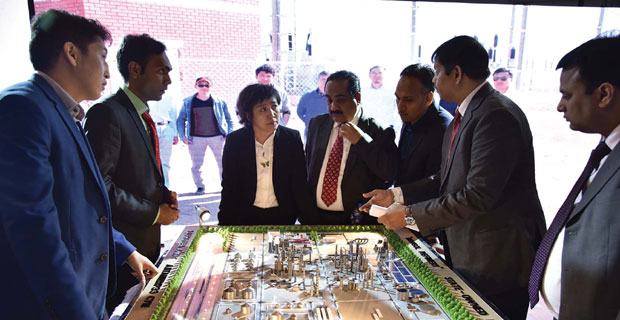 Project status
As of today, project engineering and blueprint work is progressing, shortlisting and selection of owners of licence for technological facilities are underway, and all the necessary groundwork has been readied for the commencement of the construction as contract has been signed with the ECP contractor. The oil refinery would have 12 basic process facilities, of which 7 are patented technology. Leading global oil and chemical industry companies such as Axens, Technip, UOP, Halder Topsoe, Shell, and Kinetics Technologyare taking part in the invitation for bid for the technical facilities.
So far, more than 150 engineering and blue-print documents have been approved and the project is now entered the stage of actual construction. The oil refinery project is planned to be implemented through 4 different agreements and JMC Projects India has been selected for the first phase of the agreements. Mongol refinery and JMC projects India signed a relevant agreement on 2 October 2020. Work has already set rolling for the selection of the contractors for the other stages of the project construction.